TRUMTRUM / MIKAEL ERICSSON / CV / ABOUT / ARCHIVE

Stück für Kvarnofon und Chor

Mikael Ericsson and Amici del Canto in a memorable Mash Up between Liszt and Stockhausen. The event took place this summer at Harp Art Lab Sweden when the inventor of Millophonia, Mikael Ericsson, scratched slowly with a deconstructed Franz Liszt piano roll over a song by Karlheinz Stockhausen, beautifully performed by Amici del Canto from Wuppertal, Germany.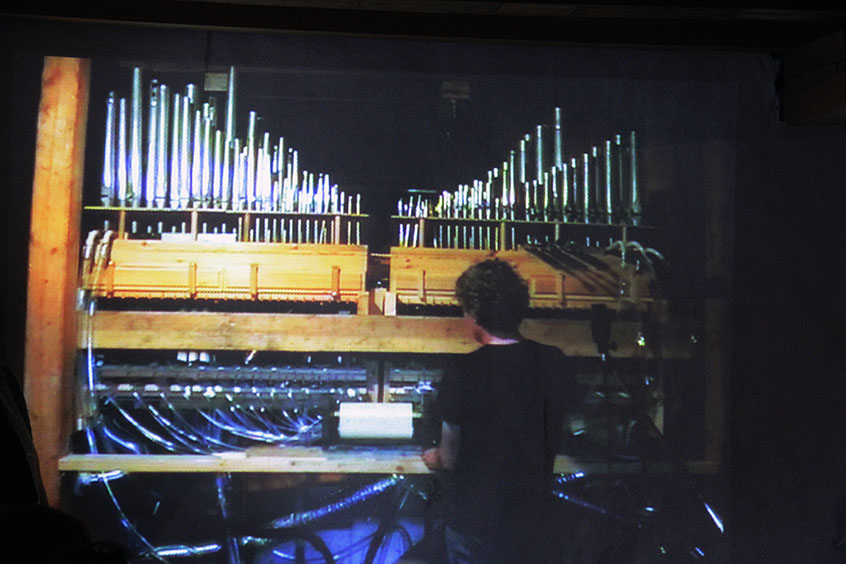 MILLOPHONIA at SUPERMARKET 2014 - STOCKHOLM INDEPENDENT ART FAIR FEB 14-16

MILLOPHONIA is a site specific sound installation in Harp Art Lab windmill by Mikael Ericsson. The sails, of the windmill, are running two enormous bellows that are supplying a modified pipe organ with air. The sound is controlled by a pneumatic mechanism that operates the pipe organ action via piano-rolls that are preprogrammed by the artist. This procedure is 100% handmade by cutting, punching and stitching it all together to feed Millophonia with fresh sound art.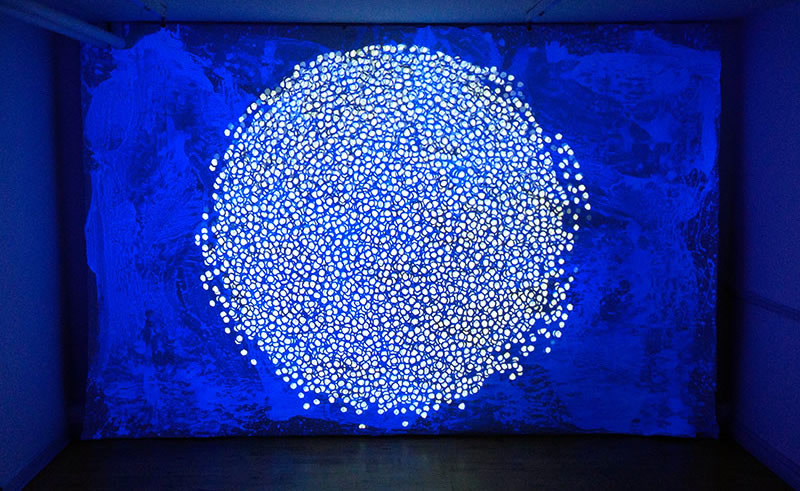 MISSION ACCOMPLISHED/ MIKAEL ERICSSON / 2013
One Sculpture, Two Paintings, Three Projections
Fotografier från utställningen
Recension Sydsvenskan 20/9 2013
GALLERI 21, MALMÖ 14/9 - 6/10


KVARNOFONI - MILLOPHONIA / MIKAEL ERICSSON / 2012 - 2013
Permanent Sound Installation
Harp Art Lab, Harplinge Windmill, Sweden
22 x 22 x 28 m
Read about the project

BZZZ Internationall Sound Art Festival 2014 Sveriges Television
Harp Art Lab July 4-6 (exhibition july 4 - aug 17)
See more: www.harpartlab.se



UTAN KVARNFONEN STANNAR SVERIGE!
SVERIGE! SVT1 7/9 KL 19 samt SVT24 8/9, SVT1 9/9, SVT1 14/9 + SVTPLAY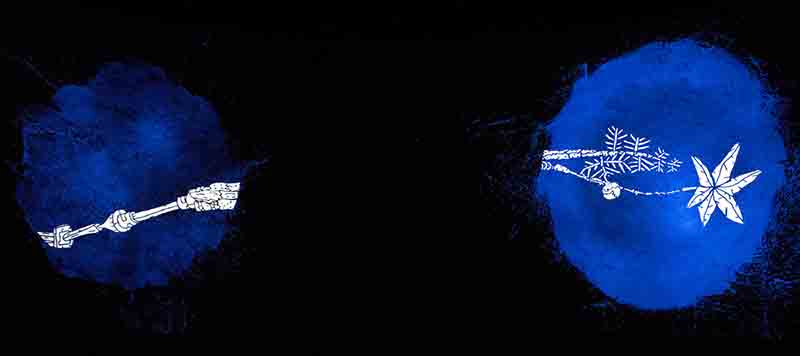 THE ANT NEBULA / MIKAEL ERICSSON / 2012 - 2013
Large Scale Video Installation with mobile projectors, sculptures, UV-light and sound
Sense and Sensibility 2012 / Heart and Brain 2013, Avesta Art, Sweden
15 x 20 x 5 m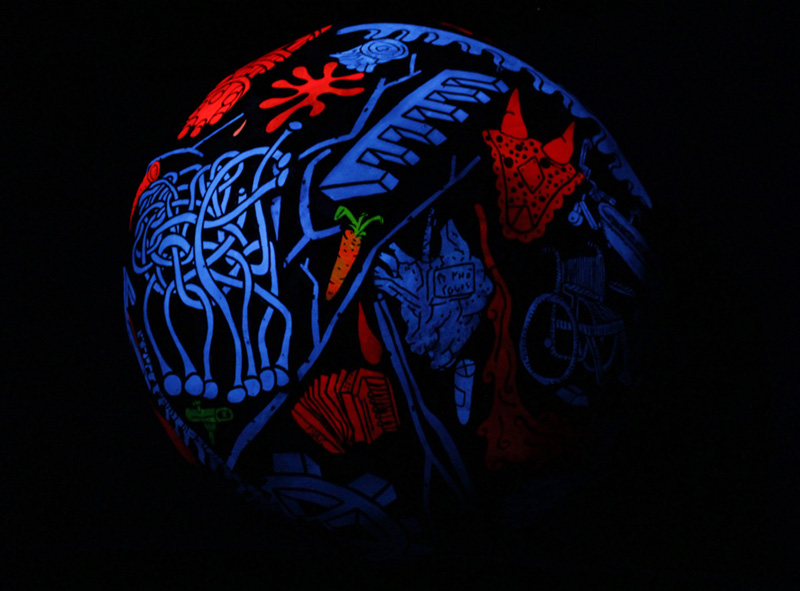 THE ANT NEBULA / MIKAEL ERICSSON / 2012 - 2014
Large Scale Video Installation with mobile projectors, sculptures, UV-light and sound
Sense and sensibility, Avesta Art, Sweden
15 x 20 x 5 m
Read about the project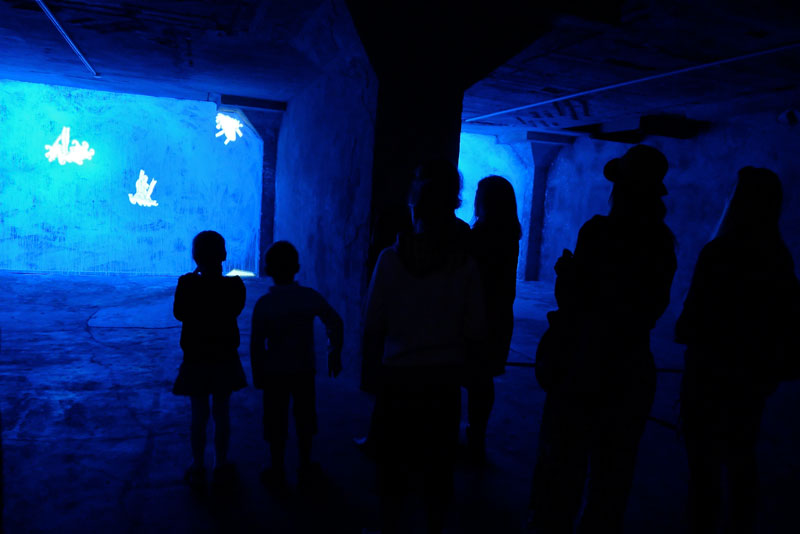 NOTES FROM THE TWIN CHAMBER / MIKAEL ERICSSON / 2011
Video Installation with two stationary projectors, UV-light and sound
Scream, Vestfossen Kunstlaboratorium, Norway
10 x 10 x 3 m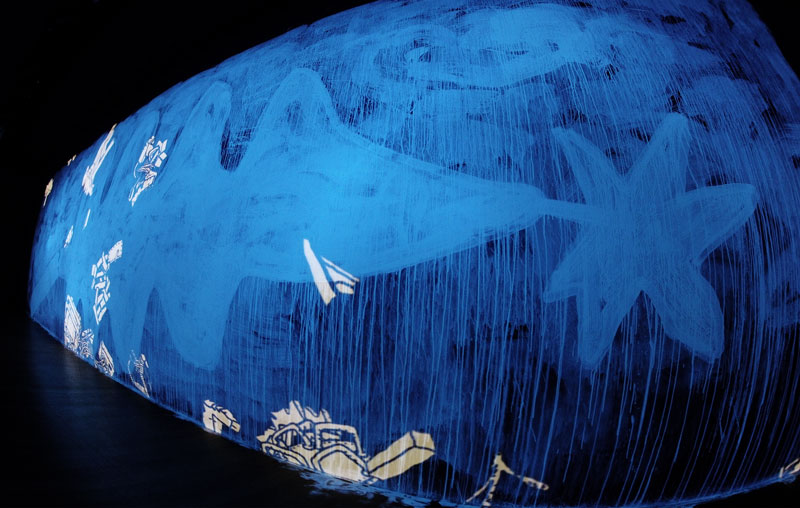 GRANEN KLÄDD AV SINA UNGKARLAR, TILL OCH MED / MIKAEL ERICSSON / 2011
Video Installation with two stationary projectors, UV-light and sound, 12,5 x 4,5 m
Do It Yourself! Moderna Museet, Stockholm, Sweden
Photos


UNDERGROUND OPERATION / MIKAEL ERICSSON /2010
Video installation with UV-light, sculptures and sound
Varberg Fortress, Sweden
40 x 15 x 6 m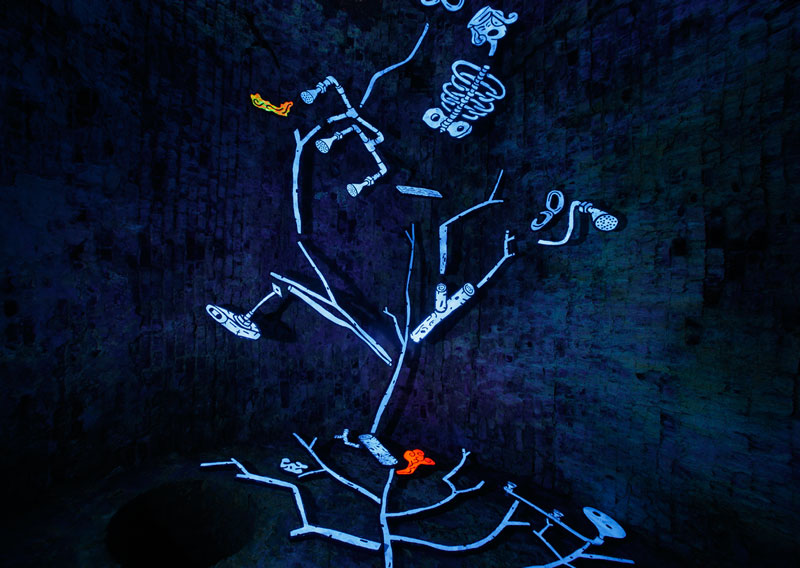 UNDERGROUND OPERATION / MIKAEL ERICSSON /2010
Video installation with UV-light, sculptures and sound
Varberg Fortress, Sweden
40 x 15 x 6 m
Photos


DARK HONEYMOON / MIKAEL ERICSSON / 2009
Video installation with mobile and stationary projectors, UV-light and sound
Får ej övertäckas, Eskilstuna Konstmuseum, Sweden
18 x 20 x 3 m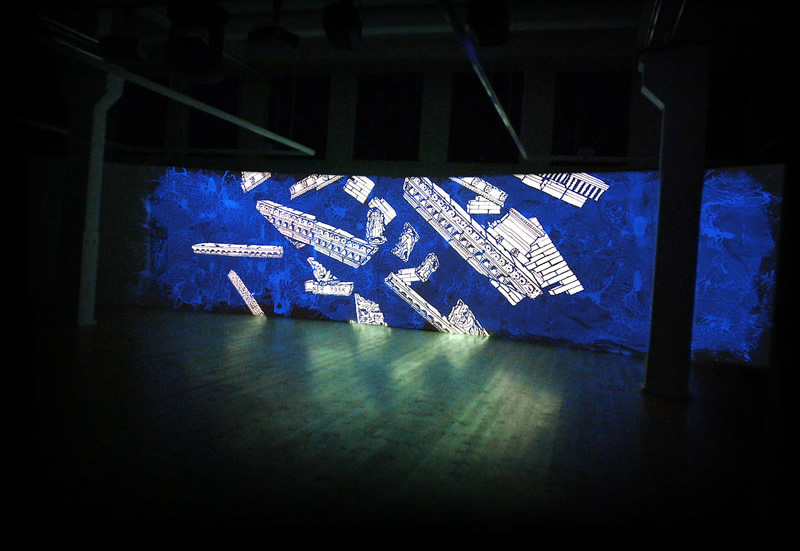 DARK HONEYMOON / MIKAEL ERICSSON / 2009
Video installation with mobile and stationary projectors, UV-light and sound
Får Ej Övertäckas, Eskilstuna Konstmuseum, Sweden
18 x 20 x 3 m

TJ Stef & Millophonia Mike - Live from Harp Art Lab, sept 6, 2014
See more: www.harpartlab.se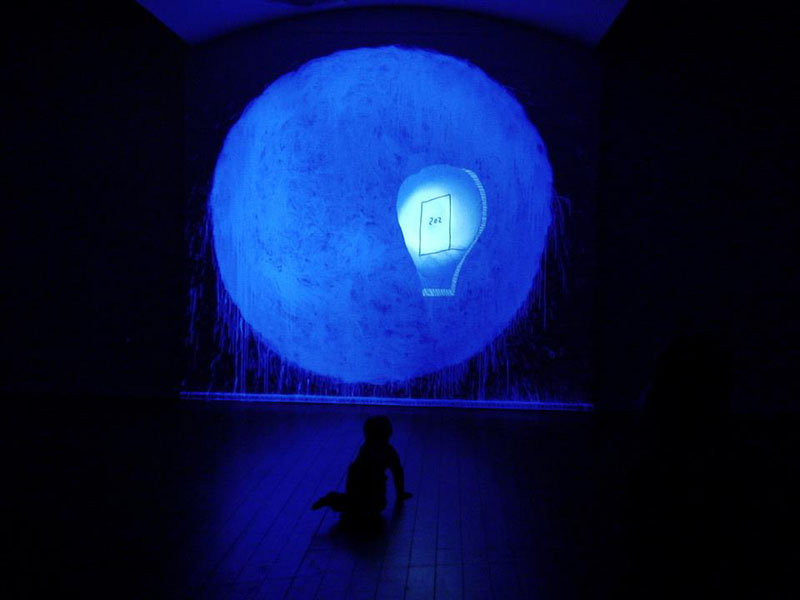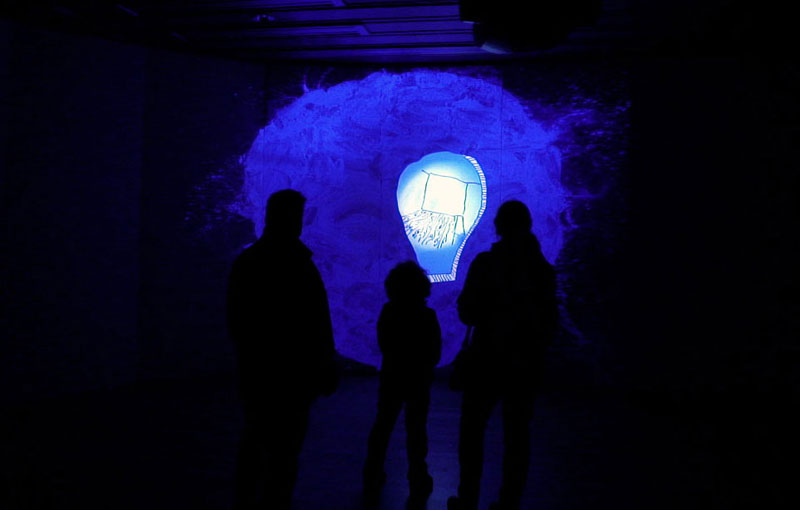 THE ROOM WAS EMPTY APART FROM A SHELF ON THE WALL / MIKAEL ERICSSON / 2008
Video installation with mobile projector, UV-light and sound,
Malmö Art Museum, Sweden
13 x 14 x 4,5 m

Contact: ericsson@trumtrum.se
Tel: +46 (0)70 7304631

For more information visit:
MORE WORK AND PROJECTS
CV
ABOUT