TRUMTRUM / MIKAEL ERICSSON / CV / ABOUT / ARCHIVE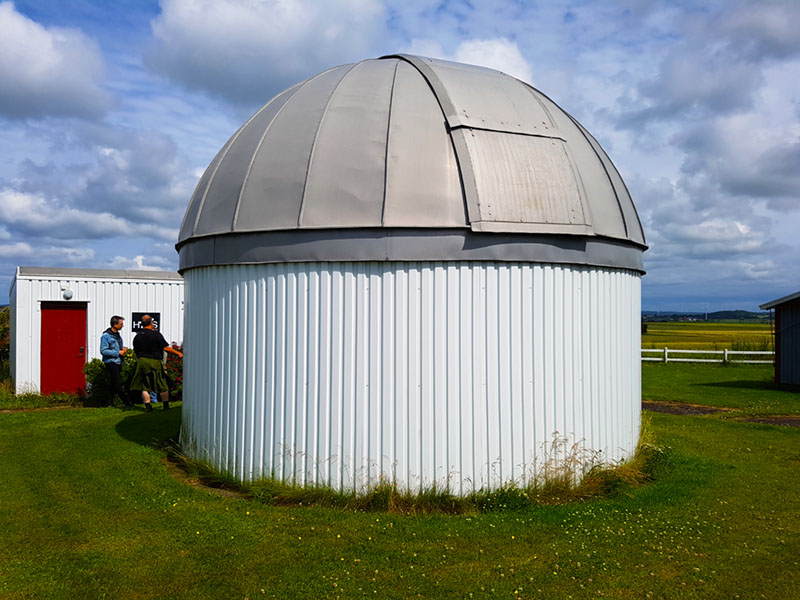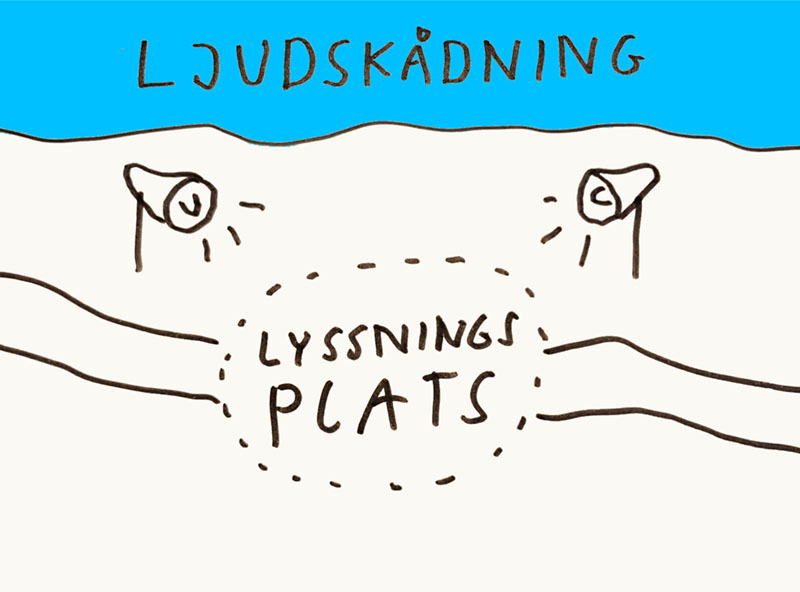 Ljudskådning - Outdoor Sound Installation
(X)sites Kattegattsleden
5 aug-8 okt 2017

Ett par dolt placerade ljudkällor riktas mot en parkeringsplats längs Kattegattsleden. Ljudet utgår från plastskräp som samlats in längs kusten som bearbetats elektroniskt till en dialog mellan oidentifierade varelser. Dessa mystiska skogsväsen lockar cyklister att avvika från Kattegattsleden och fortsätta längs en grusväg upp till ett gammalt observatorium. På femtiotalet utforskades världsrymden här men är nu nedlagt sedan ett halvår tillbaka. Forskningen fortsätter dock. Men nu utan ledning. Inte bara ljudskådning mot skyn. Utan också ner mot underjorden.

For more information about the project, please click here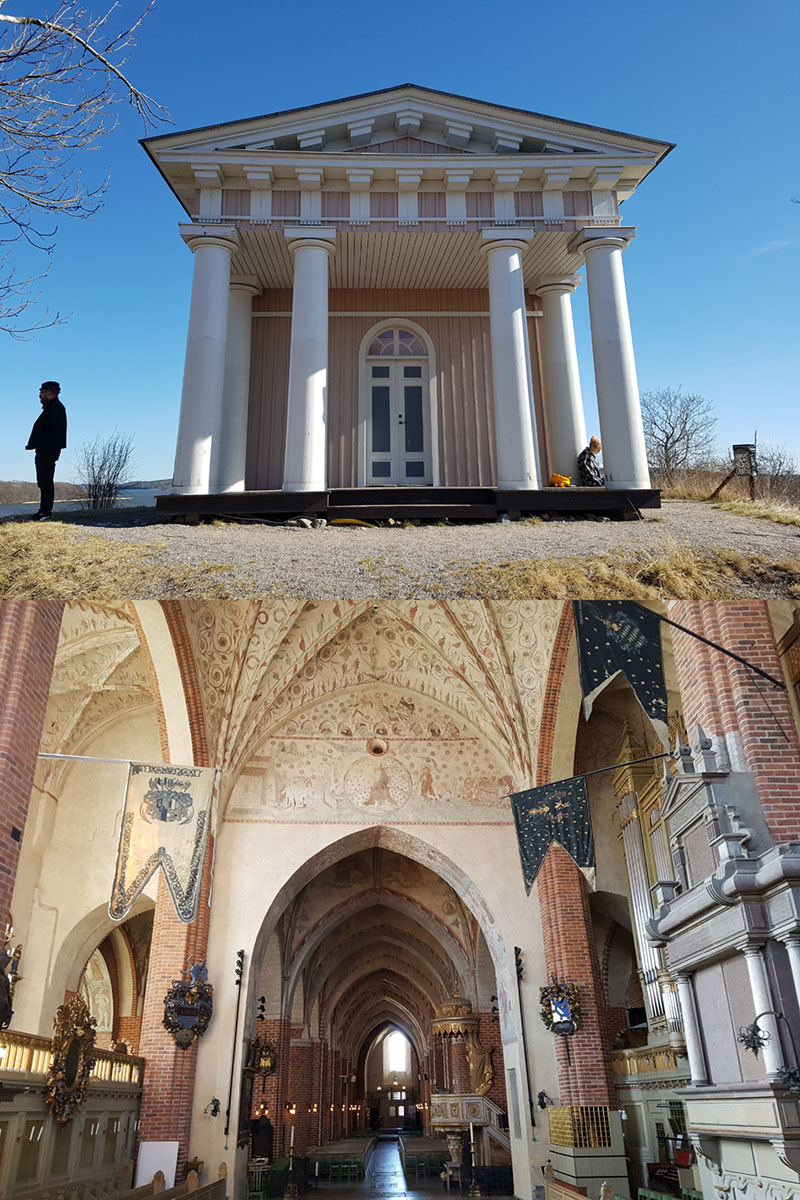 SOUND OF SÖRMLAND II - MIKAEL ERICSSON
Ekotempel, ljudinstallation, Strängnes, Sweden
15 Juni - 13 aug 2017

I Strängnes visar Mikael Ericsson en ljudinstallation vid Ekotemplet. Lusthuset uppfördes 1818 av järnhandlare Nils Rydberg som punchveranda till Strängnesbornas förnöjelse. Förledet eko kommer av att byggnaden vanligen hade ett kupolformat innertak som kunde ge en viss ekoeffekt mitt i "rummet". Men även andra byggnadstyper förekommer som mer liknar antikens grekiska tempel. Ekotemplet i Strängnes är av den senare varianten och saknar därmed möjlighet till att skapa ekoeffekter. Men det gör däremot Domkyrkan som ligger på kullen bredvid. I Mikael Ericssons ljudinstallation används Domkyrkan som gruva för ekoutvinning. Råvaran bearbetas och förädlas för att slutligen presenteras vid Ekotemplet (som därmed får göra skäl för sitt namn).

For more information about the project, please click here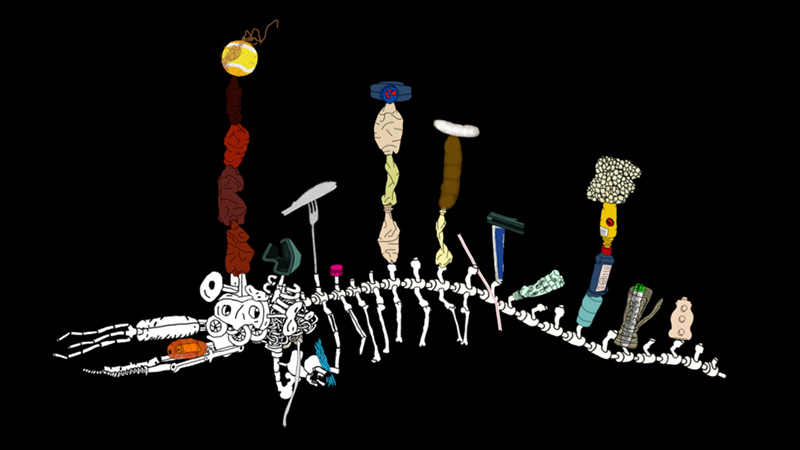 SAMTAL MED SKRÄP / CONVERSATION WITH TRASH 2017
Videoinstallation av Mikael Ericsson

The Tall Ships Races, Halmstad
30 juni-2 juli kl. 12-19
3 juli kl. 12-16

Projektet utgår från den stora koncentration av plastskräp som samlas långt ut i världshaven. Till skillnad från organiskt avfall så bryts inte plast ner utan sönderdelas till allt mindre delar som till slut påverkar det biologiska livet i havet. I videoinstallationen Samtal med skräp arbetar Mikael Ericsson med handtecknade animationer för att skildra detta fenomen. Projektet har genomförts med stöd från Konstnärsnämnden.

The project focus on the large concentration of waste of plastics that cumulates far out in the oceans. Unlike (in contrast to) organic waste the plastic can not be decomposed into smaller parts which affects the biological life in the ocean. In the video installation Conversation with trash Mikael Ericsson works with hand-drawn animations to describe this phenomenon. The project was supported by The Swedish Arts Grants Committee

For more information about the project, please click here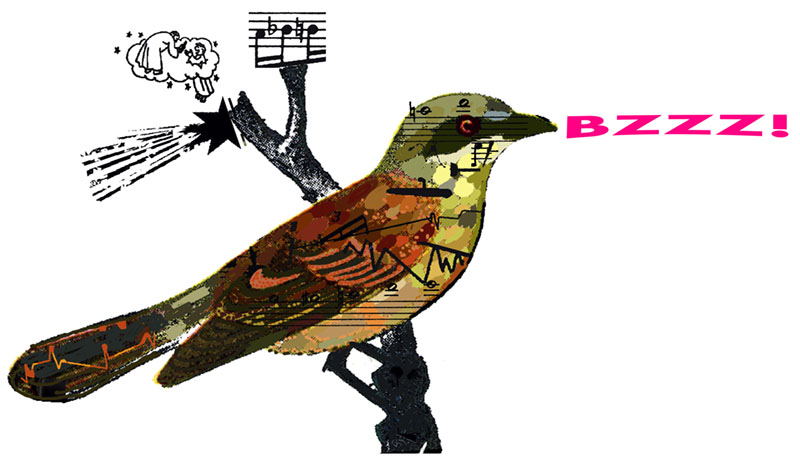 BZZZ! INTERNATIONAL SOUND ART FESTIVAL
Harp Art Lab, Harplinge windmill, Sweden
July 7-8, 2017
7-10 p.m.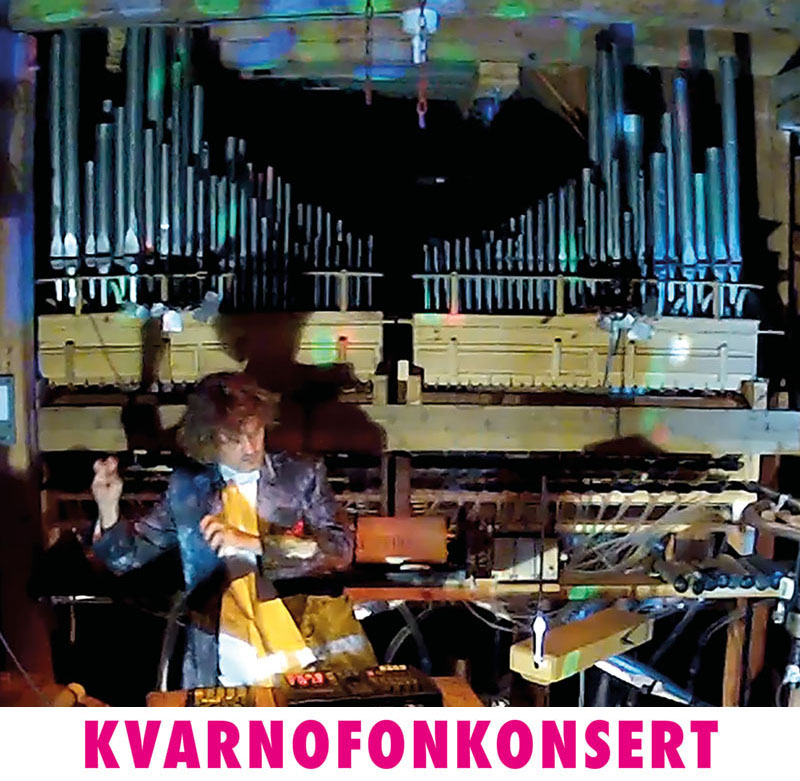 CONCERT FOR KVARNOFON
Sat 17 june 2017 at 1 p.m.
Sat 15 july 2017 at 1 p.m.

Mikael Ericsson performs new works for Kvarnofon by Ericsson, Wagner och Liszt. Free Entrance.

HARP ART LAB, Harplinge windmill

SAMTAL MED SKRÄP / CONVERSATION WITH TRASH - MIKAEL ERICSSON - 2017
Piece for pipeorgan, sampler and animation
Koncert Kirken, Copenhagen, Denmark
19 May 2017

Projektet har genomförts med stöd från Konstnärsnämnden / The project was supported by The Swedish Arts Grants Committee

For more information about the project, please click here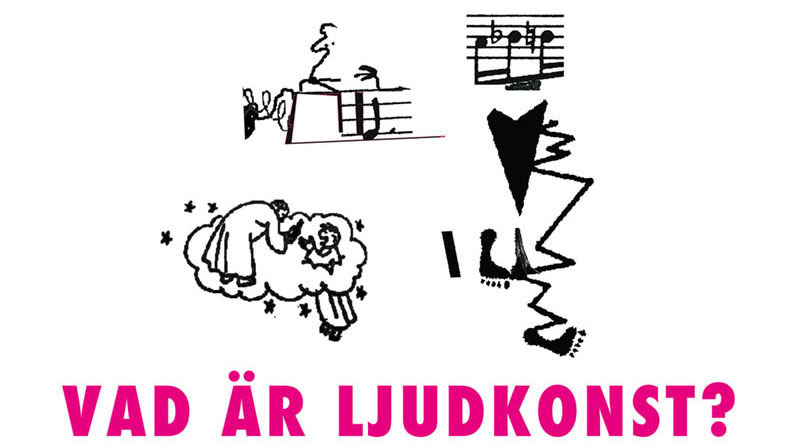 VAD ÄR LJUDKONST? HUR LÅTER NISSAN?
Lör 10/6 13.00-15.00
Plats: STADSBIBLIOTEKET, Elsasalen, Halmstad

Harp Art Lab bjuder in till ett samtal med Mikael Ericsson kring projektet Ljud vid Nissan. Hur låter fyra kilometer Nissan när den flyter genom Halmstad? Hur påverkas vi av stadens föränderliga ljud? Kom med öppna öron. Gratis.

Harp Art Lab invites you to a conversation with Mikael Ericsson about the project Sound at Nissan - a sound art festival staged in Halmstad, Sweden, in September 2016. In the festival, various kinds of maps used to characterize sound spaces in the city, to help participating artists plan their works and to engage with residents of Halmstad as participants and audiences.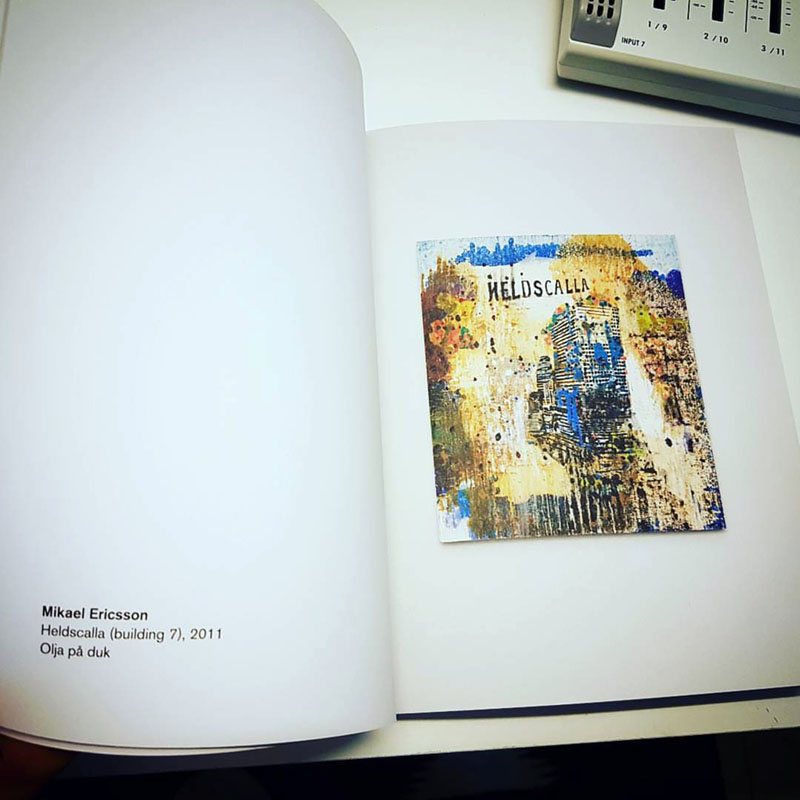 HELDSCALLA (BUILDING 7)
Mikael Ericsson 2011
Beckers Konstnärstipendium 30 år, Färgfabriken, Stockholm 2017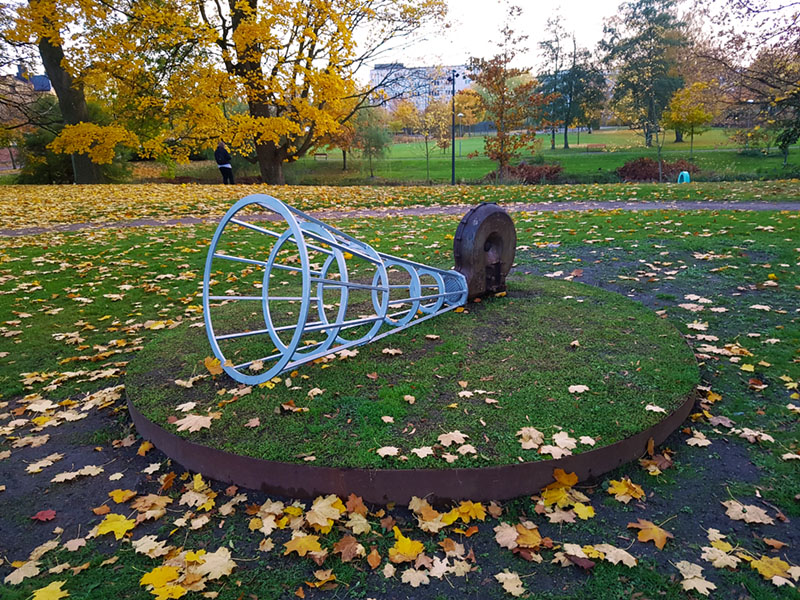 SNIGELOFON - MIKAEL ERICSSON (WITH JULIE ERICSSON) 2016
Permanent Sound Installation
Halmstad, Sweden


SOUNDTRACK NISSAN - MIKAEL ERICSSON
Sound installation, Sound at Nissan, Halmstad, Sweden, 2016
Click here for more information about the project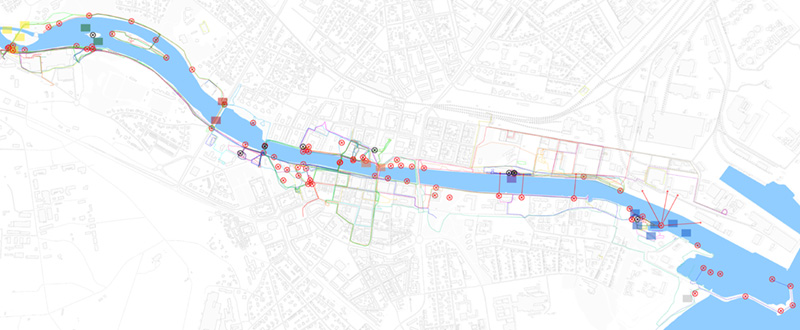 LJUD VID NISSAN - MIKAEL ERICSSON (CURATOR)
Sound at Nissan (Ljud vid Nissan) was a sound art festival hosted by Harp Art Lab in Halmstad, Sweden, in September 2016. Sound at Nissan drew together a wide range of ideas and practices: as well as showcasing artistic experimentation in sound installation and improvisatory performance, the festival demonstrated a hybrid model for collecting and harnessing urban "spatial intelligence" relating to sound, from multiple perspectives. The artworks in the festival offered useful, albeit informal, investigations of sound in public space – across physical, social and sonic dimensions – that are not feasible in normal planning and development situations. Soundwalks conducted with public participation encouraged engagement in urban sound space among residents through artistic practices of listening.

Sound at Nissan was supported by Kulturbryggan, Region Halland and Halmstad Kommun.

Click here for more information about the project


NOTES FROM THE TWIN CHAMBER
RÖDA STEN KONSTHALL, Gothenburg, Sweden
13/6-23/8 2015


The spectacular video animation Notes from the Twin Chamber introduces a curious and strange other world doomed in the hands of nature's force. The viewer is struck by the magic of a floating cosmic universe inhabited by disquieting celestial organisms. To the sound of maritime foghorns, microwave clocks and creaking wood, fragments of known objects - airplanes, trees, saw blades, shopping carts, trash and debris – passes by in a state of diminished gravity, falling from the face of the earth.
Resembling the wake of what could be a post-apocalyptic disaster, Notes from the Twin Chamber presents a futuristic scenario where the order of existence is disorder and destruction. Contrastingly, an element of hope and cheerful emotion still comes through. Ericsson alludes to a world filled with the anxiety of complete human helplessness. This coincides with some of the great existential issues that concern humankind today. It also inscribes itself in a tradition of artistic philosophy, concerned with the fate of man and for whom the prelude to the end of the world is a moment of exploration and reflection.
MIKAEL ERICSSON works with various forms of artistic expressions such as drawing, animation, sculpture, sound, film and television. In recent years, Ericsson has created a series of large-scale audio and video installations using hand drawing animation and fluorescent light to stage his cinematic installations.
EFTERKLANG / REVERBERATIONS / RÖDA STEN KONSTHALL / GOTHENBURG / 2015
Exhibiting Artists: Janet Cardiff (CA), Mikael Ericsson (SE), Jonas Gazell (SE), Babette Mangolte (US), José Luis Martinat (PE), Ursula Nistrup (DK), Kirstine Roepstorff (DK), Vinyl, Terror- & Horror (DK) Curator: Aukje Lepoutre Ravn
PDF about the exhibition





MUGSHOTS - MIKAEL ERICSSON
Väggrelief, Katrinebergs Folkhögskola, 2015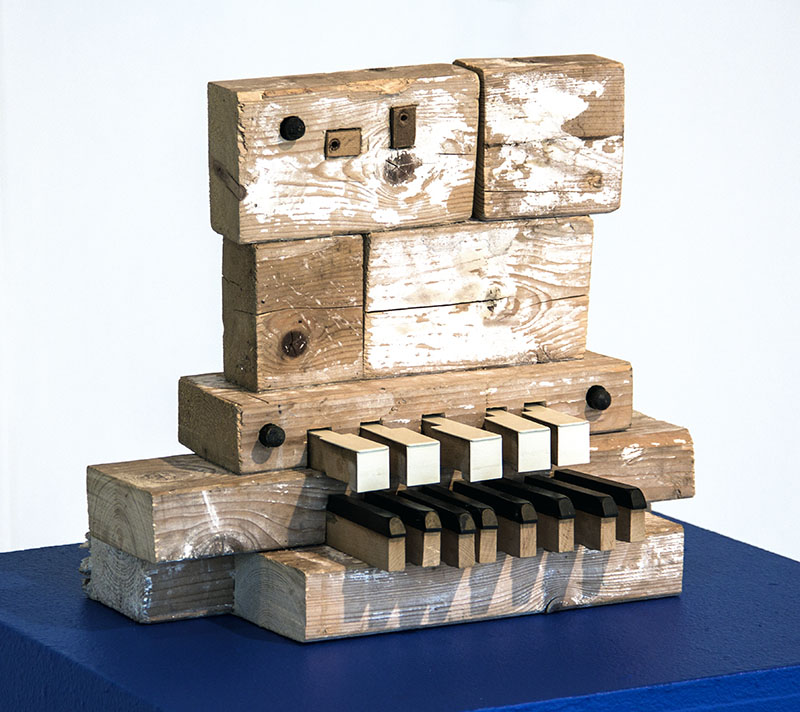 SKULPTUR / MIKAEL ERICSSON
HALMSTADS KONSTHALL/ 8 APRIL-24 MAJ 2015
Öppet: mån-fre 10-18, lör 11-16, sön 12-16
More Photos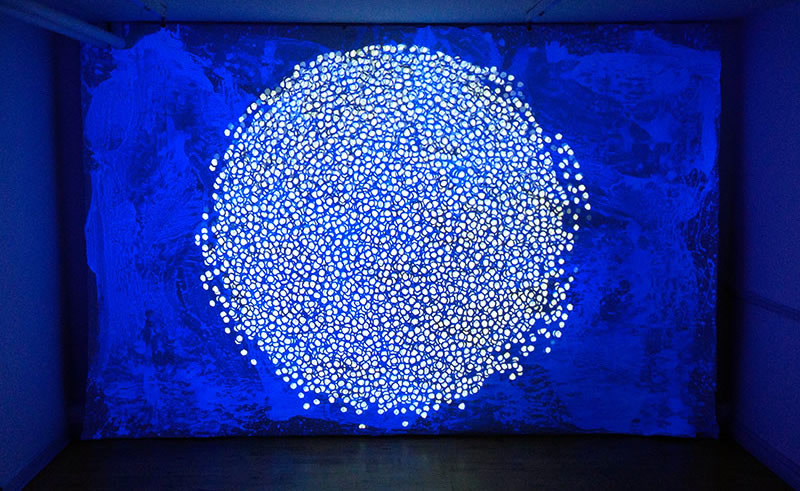 MISSION ACCOMPLISHED / MIKAEL ERICSSON / 2013
One Sculpture, Two Paintings, Three Projections
Fotografier från utställningen
Recension Sydsvenskan 20/9 2013
GALLERI 21, MALMÖ 14/9 - 6/10

Stück für Kvarnofon und Chor - Mikael Ericsson 2014
Harp Art Lab Sweden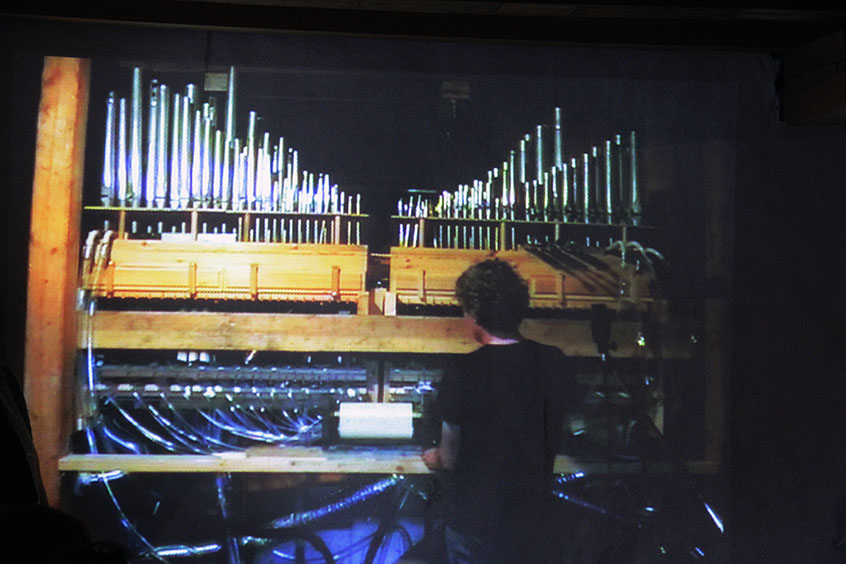 MILLOPHONIA at SUPERMARKET 2014 - STOCKHOLM INDEPENDENT ART FAIR FEB 14-16

MILLOPHONIA is a site specific sound installation in Harp Art Lab windmill by Mikael Ericsson. The sails, of the windmill, are running two enormous bellows that are supplying a modified pipe organ with air. The sound is controlled by a pneumatic mechanism that operates the pipe organ action via piano-rolls that are preprogrammed by the artist. This procedure is 100% handmade by cutting, punching and stitching it all together to feed Millophonia with fresh sound art.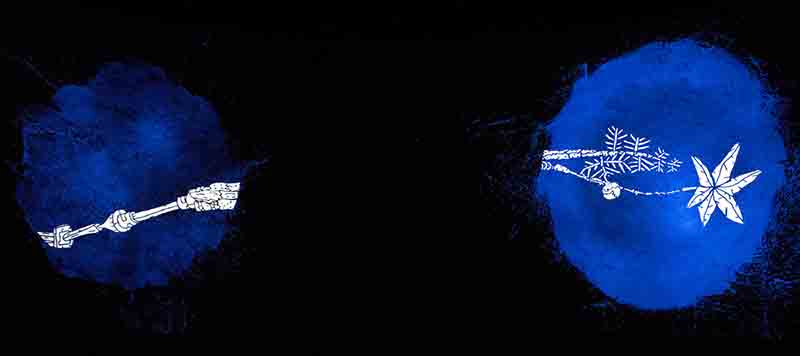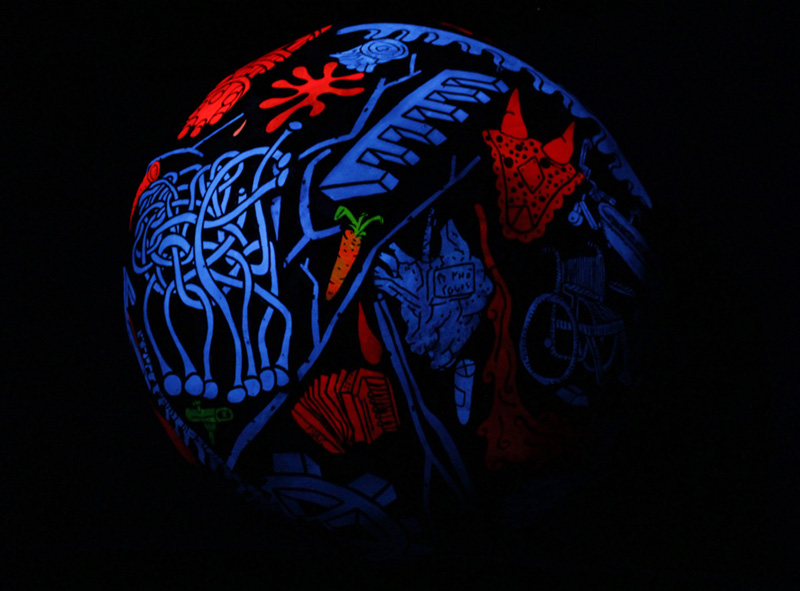 THE ANT NEBULA / MIKAEL ERICSSON / 2012 - 2014
Large Scale Video Installation with mobile projectors, sculptures, UV-light and sound
Sense and sensibility, Avesta Art, Sweden
15 x 20 x 5 m
Read about the project


KVARNOFONI - MILLOPHONIA / MIKAEL ERICSSON / Since 2012
Permanent Sound Installation
Harp Art Lab, Harplinge Windmill, Sweden
Read about the project

Kulturbryggan, Stiftelsen Framtidens kultur och Stiftelsen Längmanska Kulturfonden har gett stöd till Kvarnofonen.


DARK HONEYMOON / MIKAEL ERICSSON / 2009
Video installation with mobile and stationary projectors, UV-light and sound
Får ej övertäckas, Eskilstuna Konstmuseum, Sweden
18 x 20 x 3 m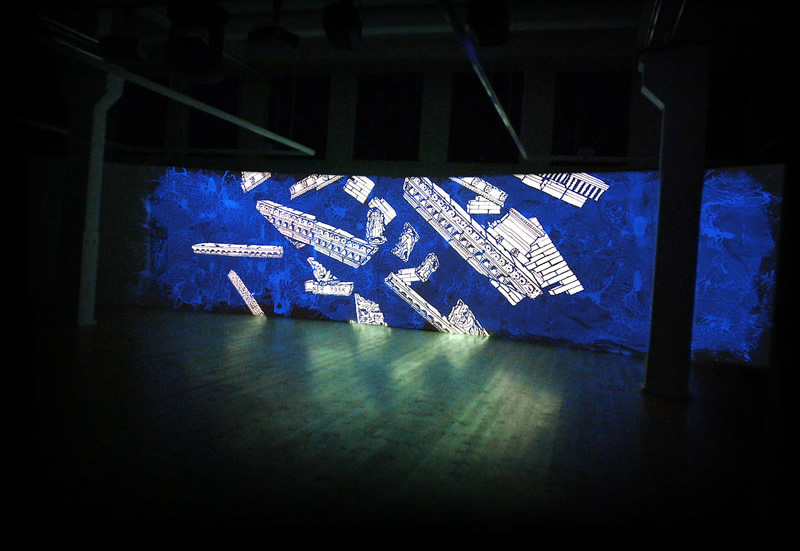 DARK HONEYMOON / MIKAEL ERICSSON / 2009
Video installation with mobile and stationary projectors, UV-light and sound
Får Ej Övertäckas, Eskilstuna Konstmuseum, Sweden
18 x 20 x 3 m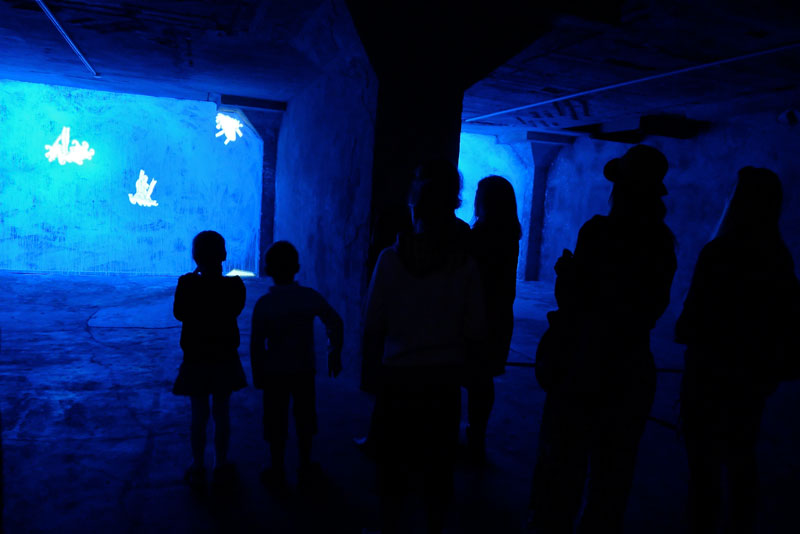 NOTES FROM THE TWIN CHAMBER / MIKAEL ERICSSON / 2011
Video Installation with two stationary projectors, UV-light and sound
Scream, Vestfossen Kunstlaboratorium, Norway
10 x 10 x 3 m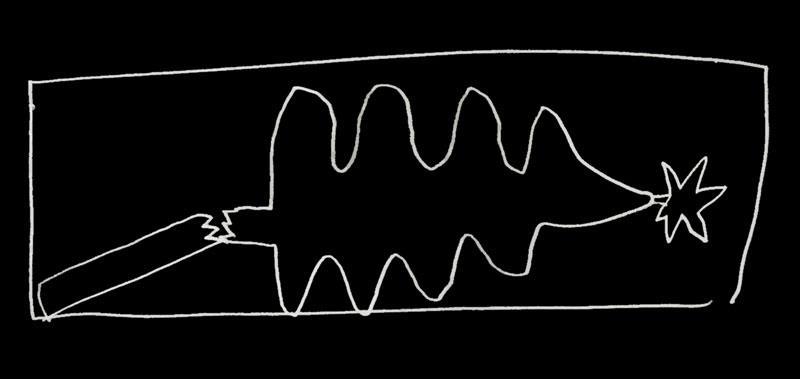 GRANEN KLÄDD AV SINA UNGKARLAR, TILL OCH MED / MIKAEL ERICSSON / 2011
Video Installation with two stationary projectors, UV-light and sound, 12,5 x 4,5 m
Do It Yourself! Moderna Museet, Stockholm, Sweden
Photos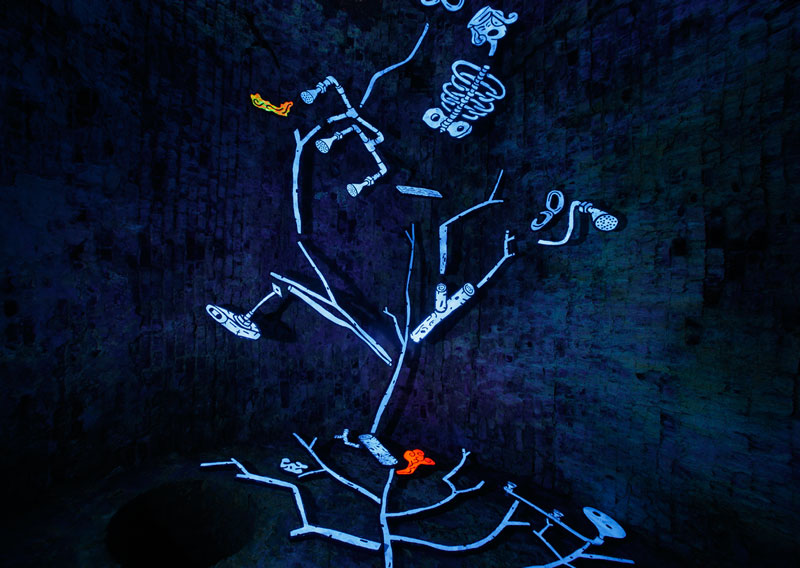 UNDERGROUND OPERATION / MIKAEL ERICSSON /2010
Video installation with UV-light, sculptures and sound
Varberg Fortress, Sweden
40 x 15 x 6 m
Photos


UTAN KVARNFONEN STANNAR SVERIGE!
SVERIGE! Sveriges Television


BZZZ Internationall Sound Art Festival 2014 Sveriges Television
Harp Art Lab July 4-6 (exhibition july 4 - aug 17)
See more: www.harpartlab.se


TJ Stef & Millophonia Mike - Live from Harp Art Lab, sept 6, 2014
See more: www.harpartlab.se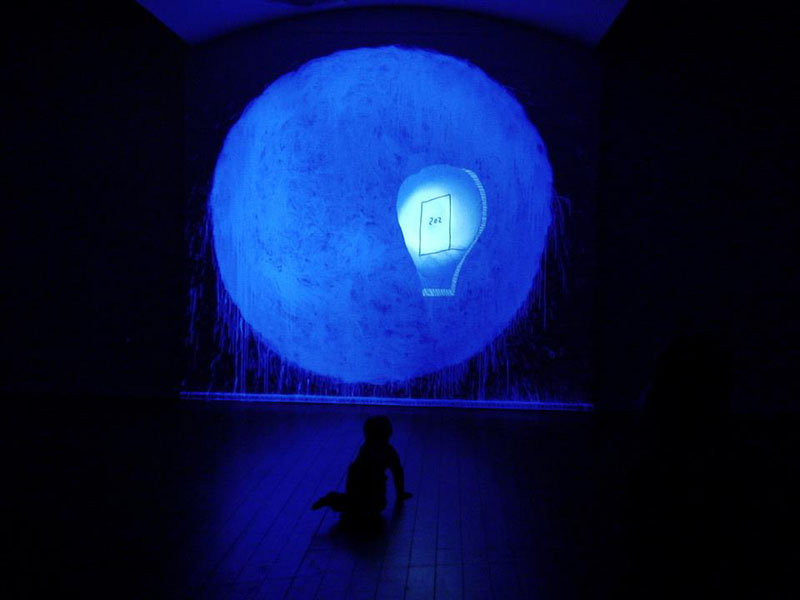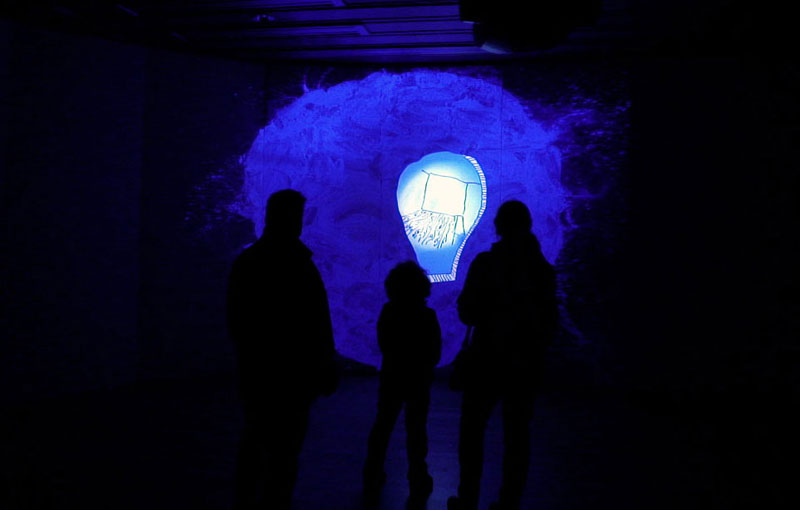 THE ROOM WAS EMPTY APART FROM A SHELF ON THE WALL / MIKAEL ERICSSON / 2008
Video installation with mobile projector, UV-light and sound,
Malmö Art Museum, Sweden
13 x 14 x 4,5 m

Contact: ericsson (at) trumtrum.se
Tel: +46 (0)70 7304631

For more information visit:
MORE WORK AND PROJECTS
CV
ABOUT